New style of Help for PAF
HELP is provided on each page of the PAF Worksheet. See Index of Additional Help.
When editing a PAF, Help will no longer appear in the blue box on the right-hand side of the smart-form.
Instead, click an underlined question, or click the question mark button

, to open and view the related Help text. Help text will appear in a box at the middle of the page.
Old look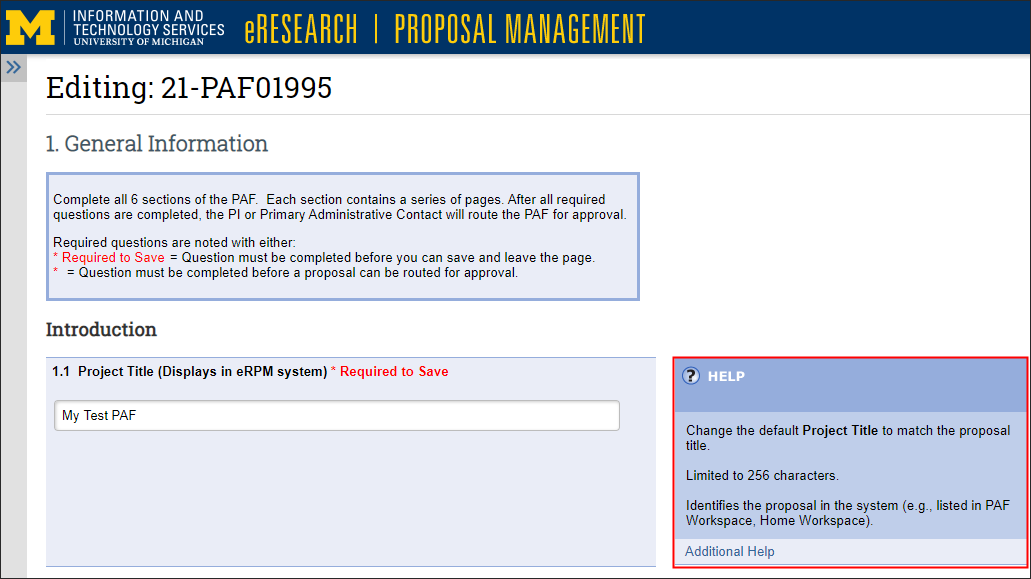 New look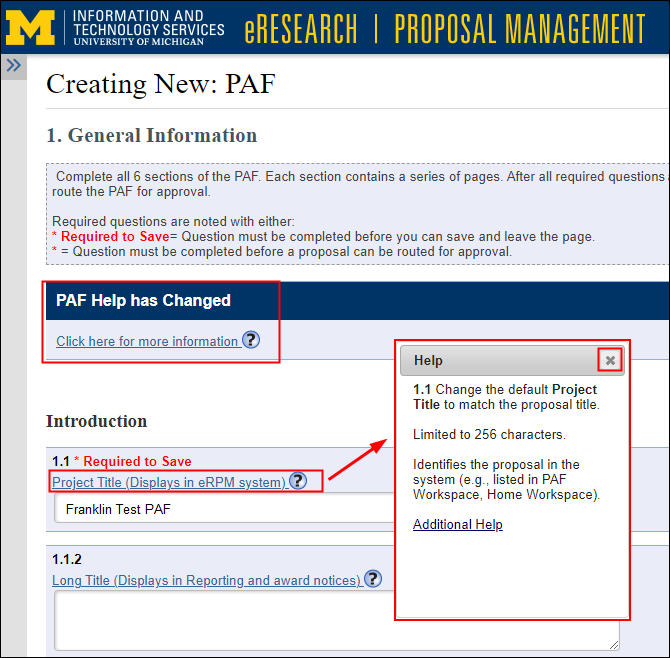 Index of Additional Help pages
If a question needs further explanation, it has a link to an Additional Help page.
PAF Worksheet
1. General Information
Introduction
Sponsor Information
2. People
Project Personnel
Project Administration
3. Budget
Budget Components
Budget and Time Period
Indirect Cost Waiver
4. Space
5. Research Activity
6. Submission Information
Manage Data
Last Updated:
Monday, November 28, 2022