Overview
This document shows examples of the inboxes, tabs, and project listers that are available to track awards in the Home workspace for PI & Project Team. Awards will be listed on different tabs depending on their state.
Navigation
Role: PI & Project Team > My Home
Awards tab
The Awards tab is where you find awards awaiting action. Awards are grouped by:
Award Record(s) Not Yet Signed by All Investigators
Award Document(s) Awaiting PI Signature
Modifications Awaiting PI Signature
Awards on Hold
ACRs tab
The ACRs tab is where you find Award Change Requests (ACRs) awaiting action. ACRs are grouped by:
ACRs with Required Action
ACRs Not Yet Approved by PI
ACRs Not Yet Signed By An Investigator
ACRs in Progress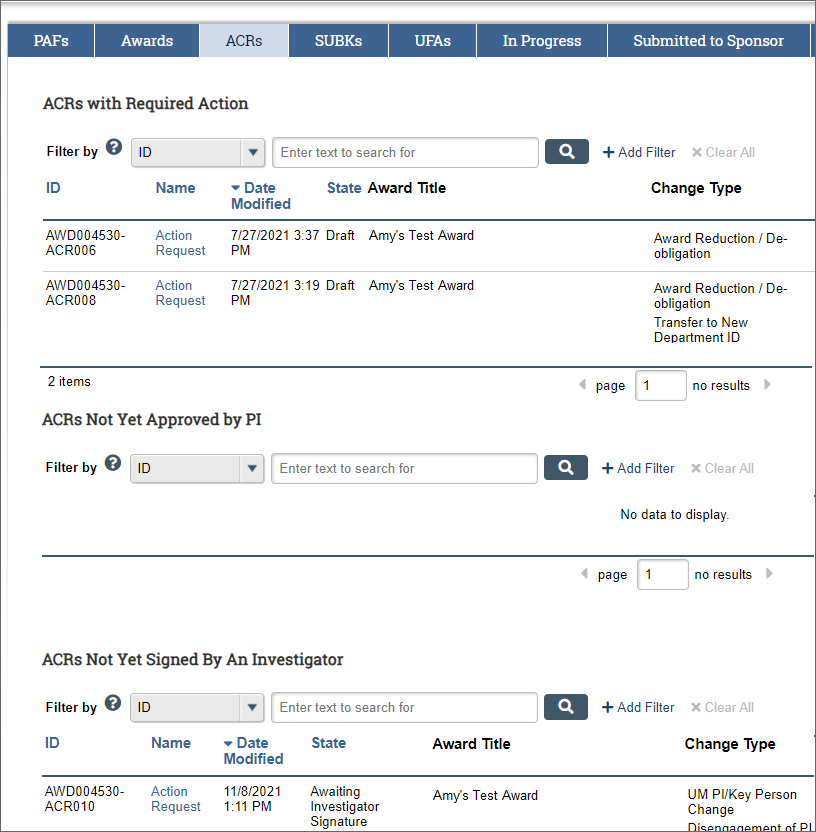 In Progress tab
The In Progress tab is where you find all awards in progress. The lists are grouped by:
PAFs
Awards
Hardships
Award Modifications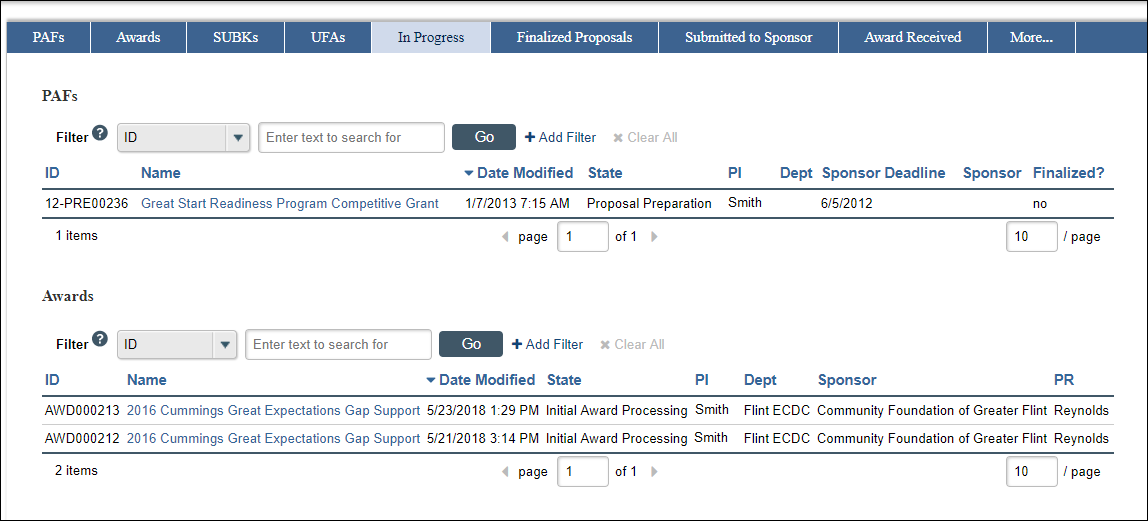 Award Received tab
On this tab, listed Awards show the Dept, Sponsor, PR, and link to related PAF(s).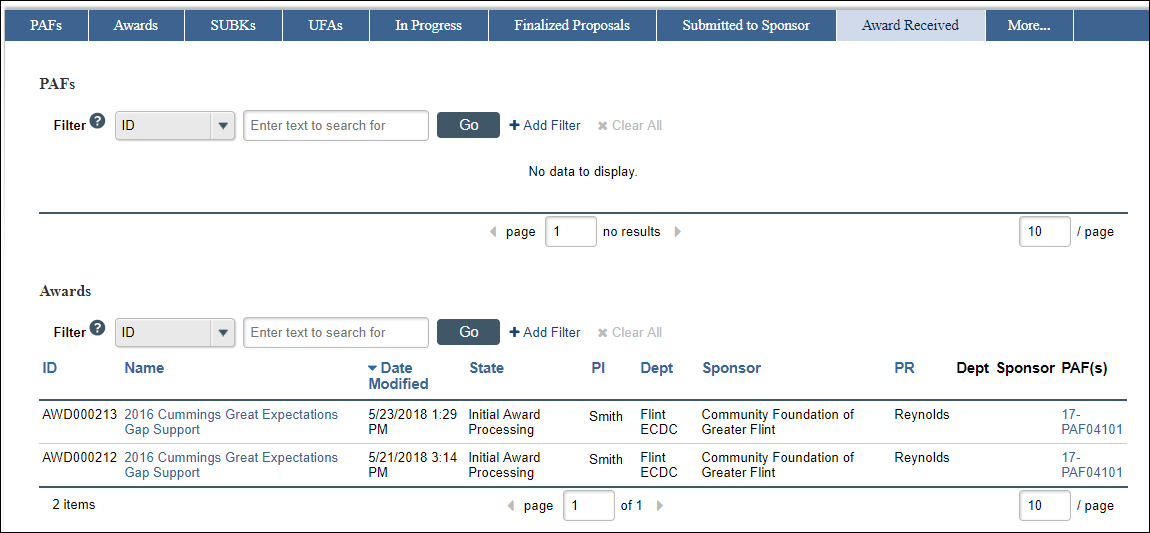 Active, Closed, Cancelled tabs
Project lists for Awards are also on each of these tabs.
All Awards Tab
Next to My Home, the All Awards page has 4 tabs for Created/Pending/Active Awards, ACRs in Progress, Mods in Progress, and Cancelled/Terminated/Closed Awards that you have permission to view and/or edit. You have permission to view and/or edit based on whether you are listed as key personnel, administrative personnel, or a reviewer for a department listed on an award. In other words, the records that display here depends on your role. For example, Principal Investigators (PIs) will only see their awards; but Reviewers will see all awards.
These lists are sortable and filterable, just like others are in eRPM. You can Filter by different values and criteria, such as ID, Name, PI, Sponsor, and more.
Tip Use % as a wildcard.

Last Updated:
Monday, November 15, 2021