Overview
Before providing details of individual procedures (e.g., surgery and substance administration), the IACUC must be able to understand what an animal will experience from beginning to end of a research study.
Step-by-Step Process
Click Update.
Note If no species are listed, they must first be added on the Species-Specific Animal Information page.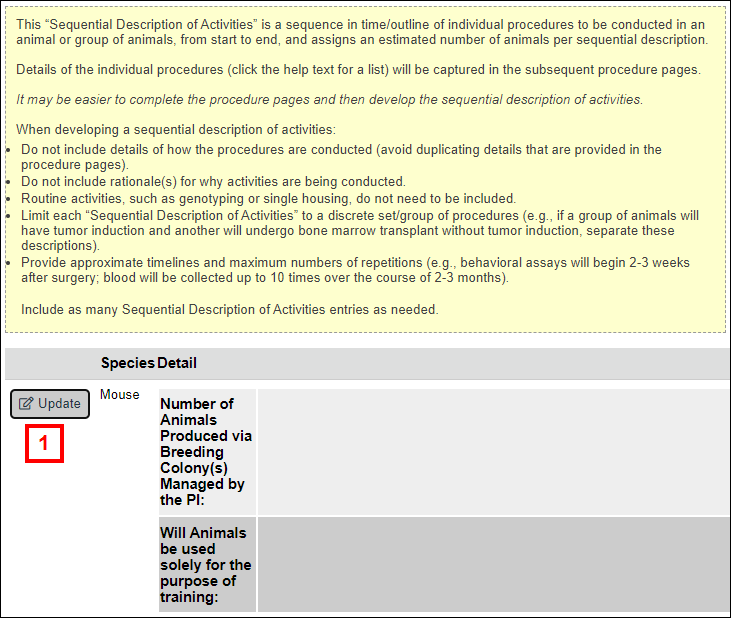 Click Add to select a Sequential Description of Animal Activities.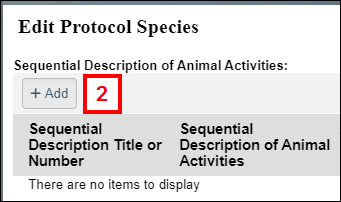 Enter an identifier for this Sequential Description.


Note

Assigning a name or number will assist in communication about the protocol content.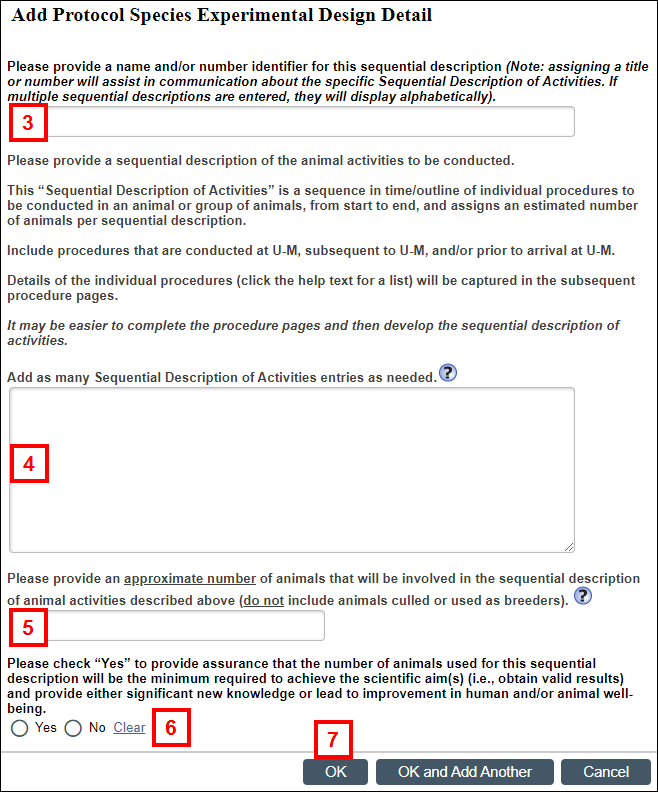 Enter a detailed explanation in Sequential Description of the Animal activities field.
Enter an approximate number of animals thw will be involved in the animal activities.


Note

The number of animals proposed should be limited to those used in the experiment and undergoing the procedures.
Select Yes or No to provide assurance the number of animals used for this sequential description will be the minimum required to achieve the scientific aim(s).


Note

If No is selected, enter the rationale.
Click OK.


Note

If you need to add another Species on the protocol, click OK and Add Another then repeat steps 1-7.
Enter a value in the total number of animals produced via breeding colony(s) managed by PI that will NOT be used in the animal activities field, if applicable.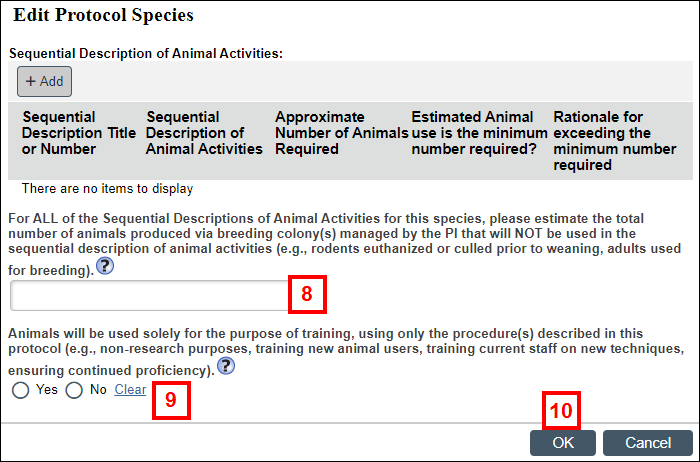 Select Yes or No to the training question.
Click OK.


Note

If more than one species is specified on the protocol, then repeat steps 1-10 for each species.
Click Save.
Last Updated:
Wednesday, December 14, 2022