If the below information does not address your question, please contact the ITS Service Center.
Overview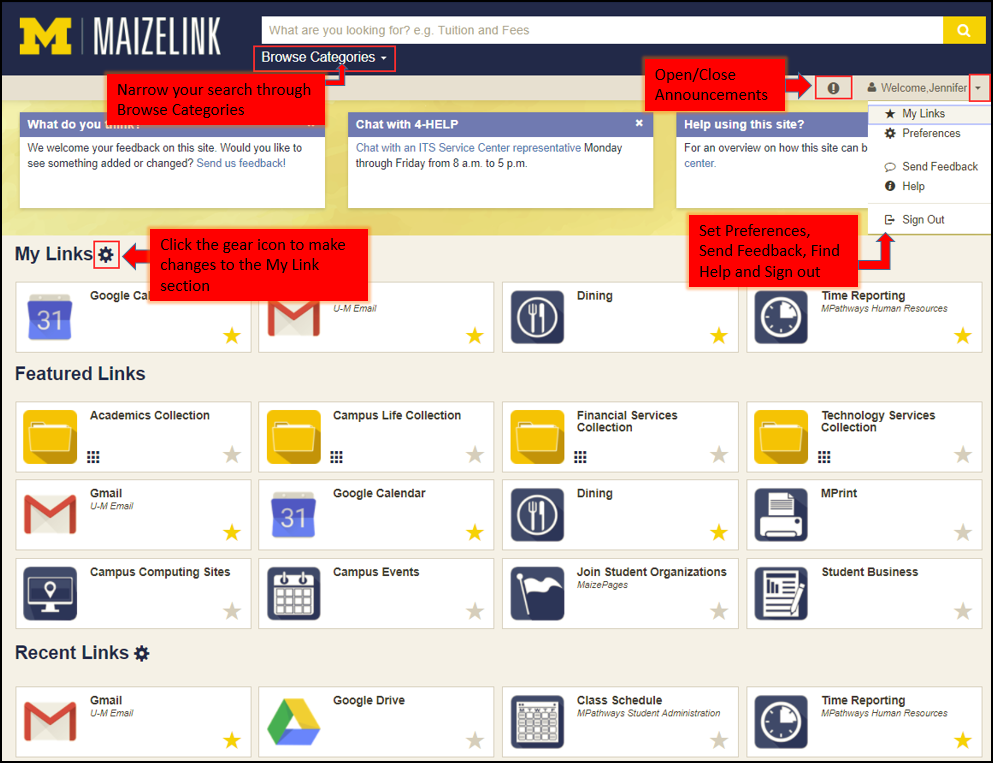 Find exactly what you're looking for:
Search MaizeLink through the Search bar at the top of the page.

You can also narrow your search through Browse Categories.
When you clicking on a result from the Search box, you will be directed to that services description page. Note the options available on the description page.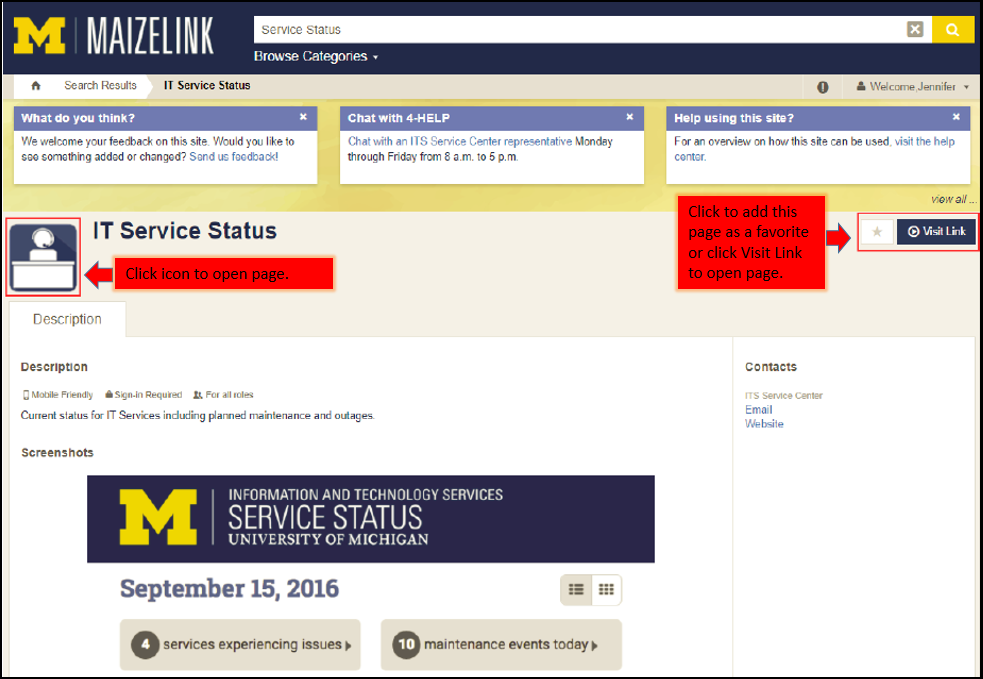 How MaizeLink works:
In the Announcement section, click the X to remove that announcement from this section completely. Be aware that once an announcement is hidden, you must click view all to see that announcement going forward.

Each "Tile" is a link to launch the site(s) displayed on the tile.

MaizeLink Homepage Sections:
My Links are a collection of the tiles you've added as favorites.
Featured Links are a collection of the sites most commonly used by students.
Recent Links are sites you've visited in the last 7 days.
Most Popular This Week are sites that have been most visited by U-M students in the last 7 days.
Canvas Connector
The Canvas Connector allows you to access your Canvas courses directly from your MaizeLink home page. Once users have authorized the Canvas Connector, their courses will display under the My Links section. See MaizeLink and Canvas Connector for more information.
Personalize your MaizeLink:
Create a My Links section by adding or removing favorites. Click the star icon in the lower right corner of each tile to add it to your My Links. Click the star again to remove from My Links.

Change the order of your My Link tiles:
Click the gear icon to the right of My Links.
Click the appropriate tile to drag and drop to the desired spot.
Click Save.
Create a New Collection.
Click the gear icon to the right of My Links.
Click New Collection.
Enter a name for your new collection and click Close.
Drag and drop the links you have previously marked as favorites to add to your new collection.
Click Save.
Set Preferences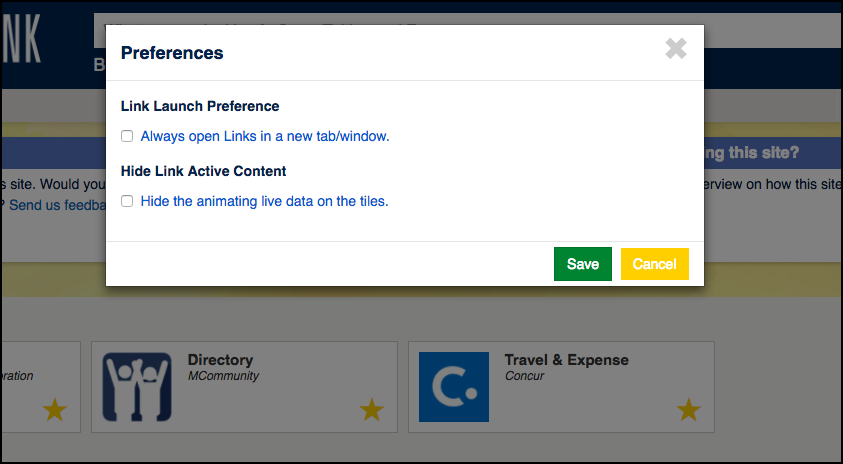 Select Preferences from the drop-down list next to your name at the top of the page.

Select the applicable check-box according to your preference.
Click Save.
Last Updated:
Wednesday, November 29, 2017