Receiving this error message occurs on occasion after changes have been made to a workstation or when first logging in from a new machine.
If you receive this error: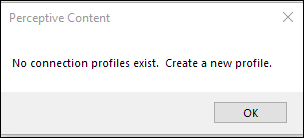 You will need to create a Connection Profile in the Document Imaging Client.
Open the Document Imaging Client but do not log in.
Click on Connection Profiles on the Perceptive Content top toolbar and then select Edit connection profiles.

Select the appropriate Production profile from the list of profiles available, then click Modify. If you don't see a profile, click Create.

Update the profile to match the screenshot/settings below: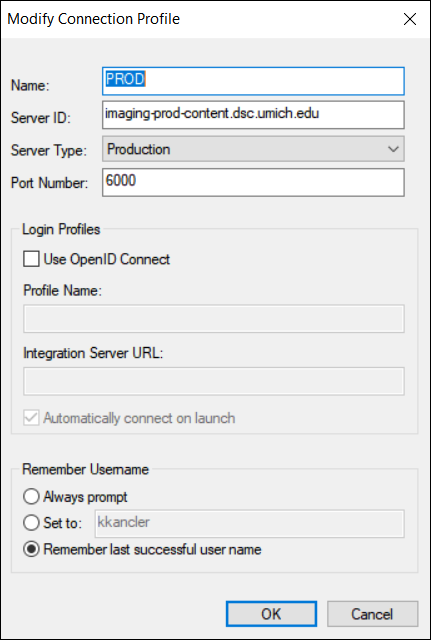 Connection Profile
Profile Name: Production
Server ID: imaging-prod-content.dsc.umich.edu
Server Type: Production
Port Number: 6000
User Name: Remember last successful username
Click OK
Sign in to the application

Note: If this does not resolve the issue, verify that the current version of the client is installed, 22.1 version 7.8. You can verify your version in the "About" menu in the screen above.

Last Updated:
Tuesday, September 20, 2022