Overview
Files stored to U-M Box and U-M Google Drive will be available on Campus Computing Sites Windows computers and Virtual Sites as network drives using Kumo software. This will allow files in U-M Box and U-M Google Drive to be used with applications on Campus Computing Sites computers—without downloading and uploading a new version after editing. Setting up Kumo is easy; you simply authorize your cloud storage accounts (U-M Box & U-M Google Drive), and they'll show up as a network drive in any AppsAnywhere session. You only need to authorize once. The next time you sign into AppsAnywhere you will see those cloud storage options appear as network drives under the "This PC" icon.
Note When using AppsAnywhere, this one-time setup prompt will continue to appear until you've authorized your cloud storage.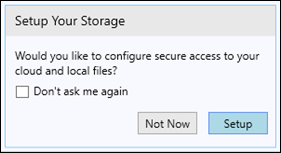 Configure Kumo
Click Setup from the prompt within AppsAnywhere, or visit the Kumo website.
Click Login to sign in to Kumo with your uniqname and UMICH password.

Note For U-M Google Drive, you may have to enter your email address before Kumo will prompt you to allow authorization.

Authorize each cloud service by clicking the dropdown to open the cloud service details and then clicking Authorize.
If desired, you can remove Kumo's access to U-M Box or U-M Google Drive by clicking the Deauthorize button.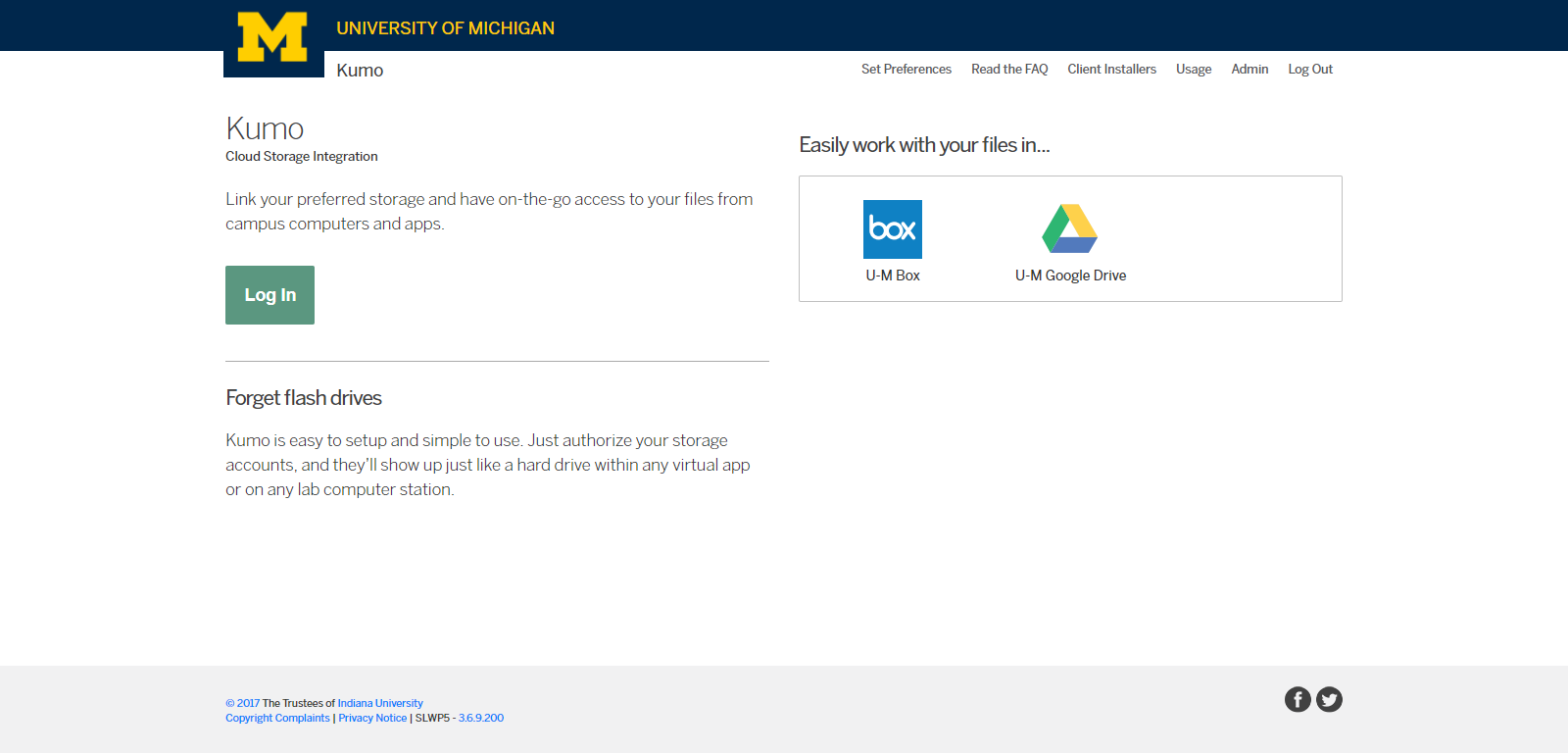 Please Note:
It may take up to 30 seconds for files uploaded or downloaded from another source to be reflected in the AppsAnywhere session you are using.
Individual file sized are limited to 500 MB.
Last Updated:
Friday, September 22, 2017