If your phone number is being transitioned to Zoom Phone and you are not receiving a replacement desk set, you are eligible to receive a project-funded headset to use with your computer. You will become eligible to receive your headset at the time you are notified by email that your phone number is about to be transitioned. The processes described on this page will not work for you until you have been notified.
Headsets for Dearborn campus Zoom Phone users are distributed at two Dearborn campus locations or through the Tech Shop, as described below.
Ann Arbor Campus users: Please see Headsets for Ann Arbor Campus Zoom Phone Users.
Flint Campus users: Please see Headsets for Flint Campus Zoom Phone Users.
Note: If you have an audio solution you currently use to participate in Zoom meetings, that solution may continue to serve your needs as you begin using Zoom Phone. These project-funded headsets are available only for existing telephone users being transitioned to Zoom Phone while the project is active and are not available for new phone numbers or those switching to a desk set.
Headset Choices
Two kinds of headsets are available. The headsets feature different connector types; please order a headset compatible with your computer.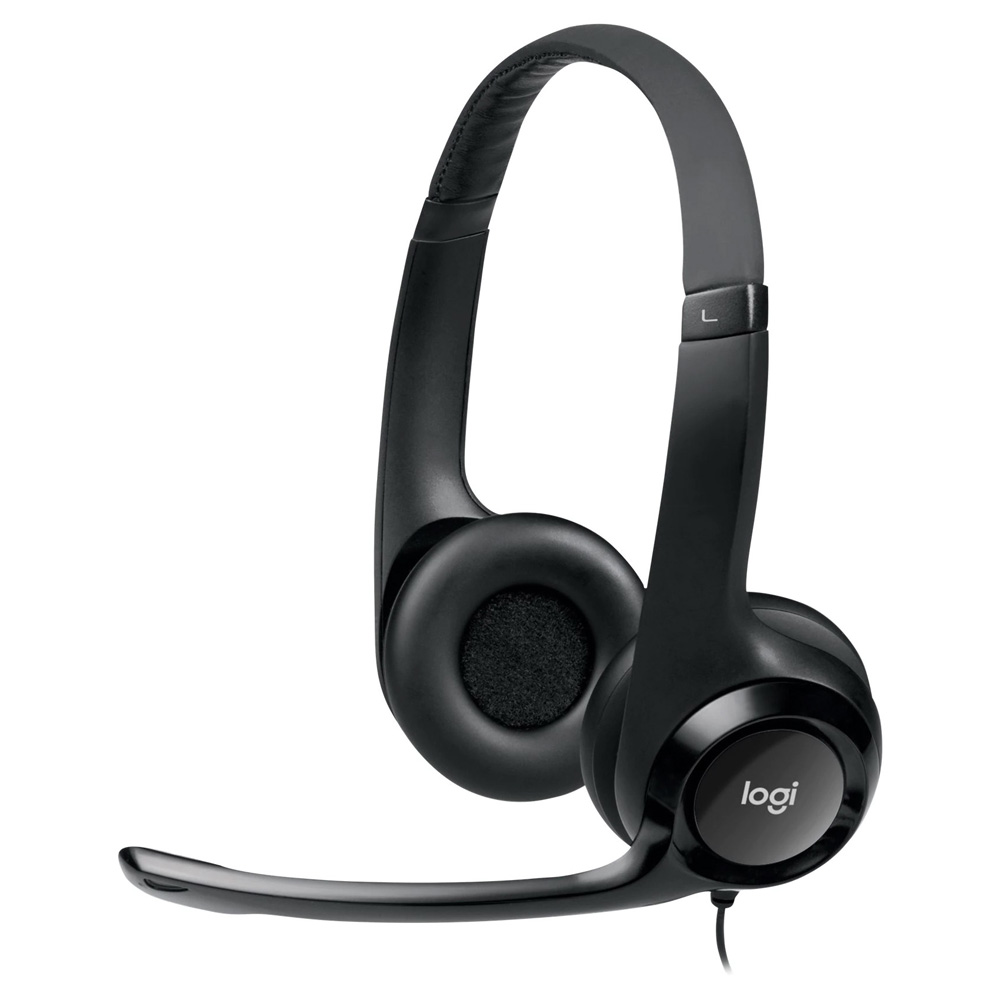 ​
Logitech Padded H390 USB Headset
Headset plugs into a USB port and is compatible with Windows, macOS, ChromeOS and popular calling platforms. Please note that you will need an adapter or USB hub (not included) if your computer doesn't have an available USB 1.1 or 2.0 port.
Features an adjustable, padded headband and plush ear pads.
Digitally enhanced USB audio provides superior sound clarity.
Noise-canceling microphone blocks unwanted sounds even in a noisy room.
Convenient in-line volume and mute controls offer easy access.
Rotating microphone boom swings out of the way when not in use.
Headset includes an 8' cable.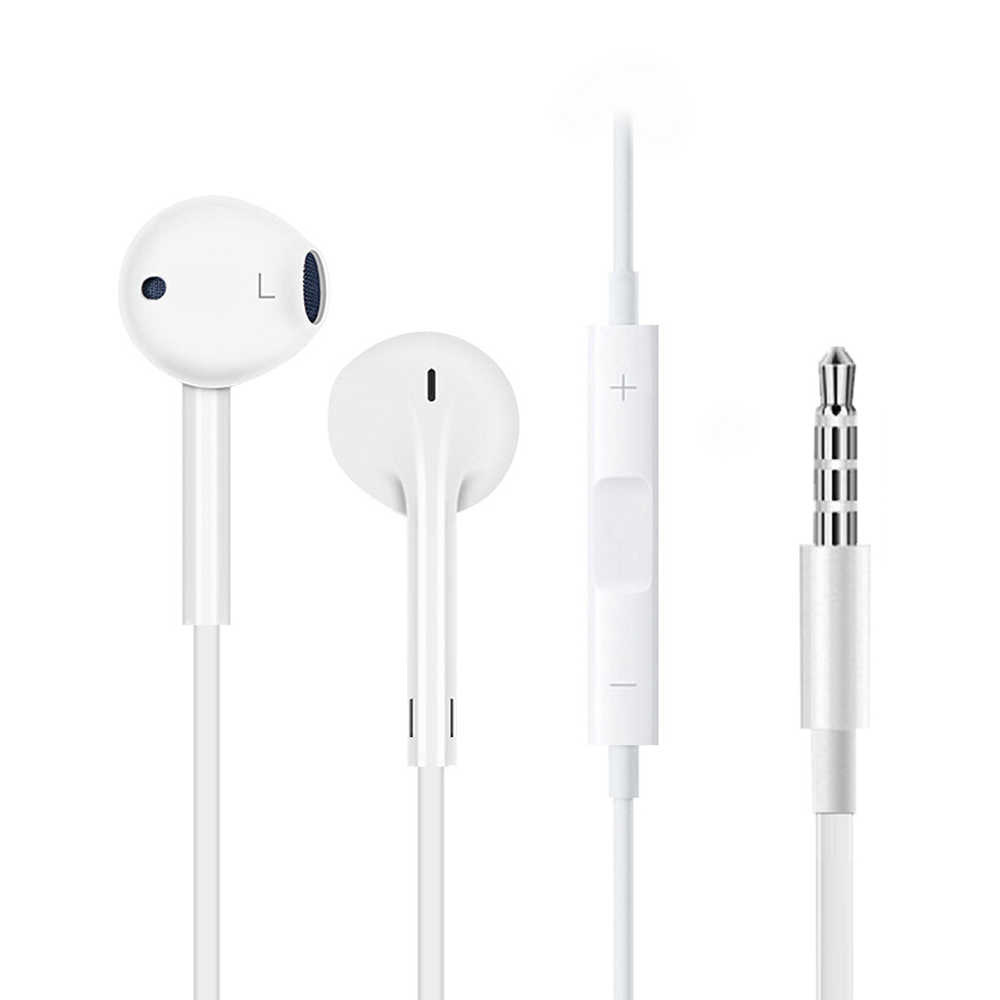 Apple EarPods with 3.5 mm Headphone Plug
Headset plugs into a 3.5 mm jack and is compatible with most devices that accept a 3.5 mm TRRS plug, including many non-Apple computers. Please check your computer's specifications for compatibility.
The design of the EarPods is defined by the geometry of the ear, making them more comfortable for more people than other earbud-style headphones.
The speakers inside the EarPods are engineered to maximize sound output and minimize sound loss.
The EarPods include a built-in remote that lets you adjust the volume, control the playback of music and video, and answer or end calls with a pinch of the cord.
Option 1: Pick up your headset on the Dearborn Campus
Headsets can be picked up from 9 a.m.-5 p.m. Monday-Friday at 1215 Mardigian Library and 186A Fairlane Center South. You will be asked for your uniqname.
If you would like to schedule an appointment, confirm eligibility, or have additional questions about headset options, please contact us at :

Phone: (313) 593-HELP (4357)
Email: umd-servicedesk@umich.edu
Hours & Resources: Helpme.umd.umich.edu
Submit a ticket: Phone Move
Option 2: Order your headset​ through the Tech Shop
You may wish to order your headset through the Tech Shop if you live near Ann Arbor and want to stop by one of their two Ann Arbor campus locations, or if you live away from campus and wish to have your headset sent to you by UPS. You will pay for UPS delivery charges. Please note that the on-campus delivery option is not available on the Dearborn campus. Also note that the discount code described below will not work for you until the Monday of the week when your phone will transition to Zoom Phone.
Click "SOFTPHONE HEADSETS link" (opens in new tab) to visit the Tech Shop website where you can choose either the Logitech Padded H390 USB Headset or the Apple EarPods with 3.5mm Headphone Plug.
Add your selection to your cart.
Note: To allow for quick and easy checkout, your headset should be the only item in this order.
Click on the Shopping Cart and select Check out.
Log in using your

U-M

credentials.
Select a Fulfillment Option. The information requested next is based on this selection.


Departmental Delivery -- THIS OPTION IS NOT AVAILABLE FOR USERS ON THE DEARBORN CAMPUS.
Store Pickup -- Pick up at the Tech Shop on Central Campus (Michigan Union) or North Campus (Pierpont Commons). Shipping address for this option is not required.
UPS Ground -- Have shipped to any U.S. address via UPS. You will be responsible for the cost of shipping, and payment must be provided at the time of purchase via credit card or departmental shortcode. Shortcodes or

U-M

credit cards should only be used in support of employees who are not able to get to a

U-M

location, and responsible administrators should follow current

U-M

policies for reporting such expenses.

Enter the Fulfillment Details (some fields are pre-filled based on your uniqname). Click Next when complete.
Select a Payment Method, if you have other items or need to pay for shipping.
Click Apply Discount Code, enter the discount code "softphone", and click Apply Discount. The Order Total should display $0.00 (unless you chose shipping or selected other items). Note: The discount code will not work for you until the Monday of the week when your phone will transition to Zoom Phone. If this fails, please wait 24 hours and try again. If the discount again doesn't work, please send email to

[email protected]

.
Click Place Order.
Additional Notes:
There is a limit of one project-funded headset per eligible user.
​The Tech Shop discount code is tied to your uniqname, and you must perform this transaction yourself; you cannot have someone else do it on your behalf.
You will be responsible for the cost of any additional items you add to your Tech Shop order.
If you've entered the discount code and the price has not dropped to zero, or if you have other questions, please email the project team at

[email protected]

.
Last Updated:
Thursday, November 10, 2022