Overview
The Agent/Substance Summary page includes a "view only" list of all Agents and Substances administered to animals as indicated throughout the Protocol. Changes must be made directly on the corresponding Procedure(s) pages.
For questions regarding the security, storage, and/or disposal of Controlled Substances, please contact the Controlled Substance Monitors for additional information.
Step-by-Step Process
Click Yes to indicate one or more of the above listed substances or agents are non-pharmaceutical grade compounds.


Note

If No is selected, go to step 4.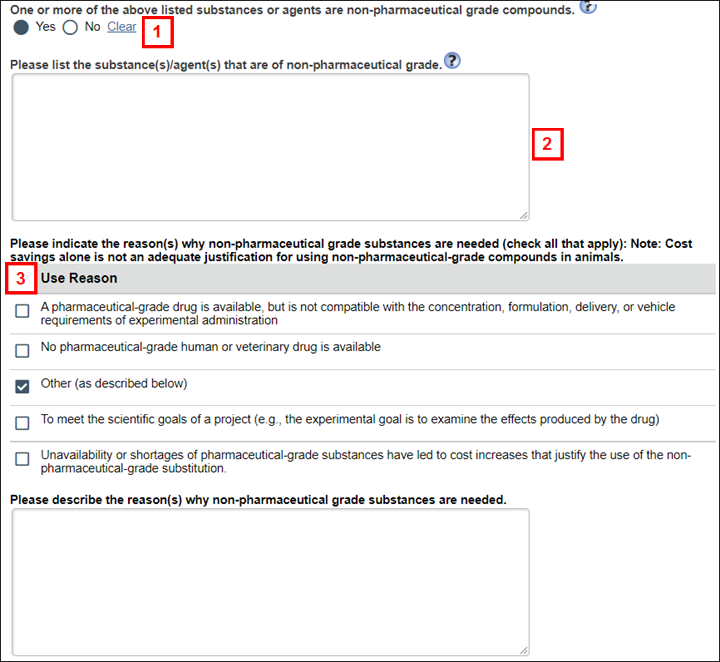 Enter the list of substance(s)/agent(s).
Check all boxes that apply for Use Reason.


Note

If Other is selected, you must describe the reasons why non-pharmaceutical grade substances are needed.
All remaining questions require a Yes or No. Click Yes to provide assurance for each response.


Note

If you selected No, provide the rationale for each response.
Last Updated:
Wednesday, December 14, 2022