Emailing a Copy of a Signed Document
Locate the signed document in your list of documents.
Select More.
Select Email a Copy from the drop down.
​

Complete the Email A Copy form.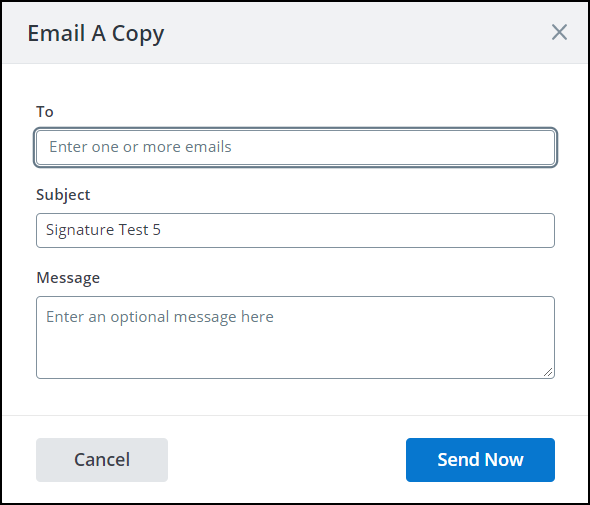 An email with an attachment of the signed document will be sent. This message will appear in the upper right corner.

Note: Keep in mind this should not be used for documents containing PHI or FDA regulated data.
Last Updated:
Tuesday, September 7, 2021