Retrieving Document History
If you ever need to legally enforce your document (or if you're just interested in seeing the history of a document), you can quickly and easily check all document changes and signing events by downloading a full audit trail for each of your documents. A document's history includes timestamps and IP addresses associated with any actions taken on your document.
Locate the document in the Documents section and click on the More dropdown arrow.


Select Download with History.
A .pdf download displays in the lower left corner of the open window.
Double click the download to open the Document History.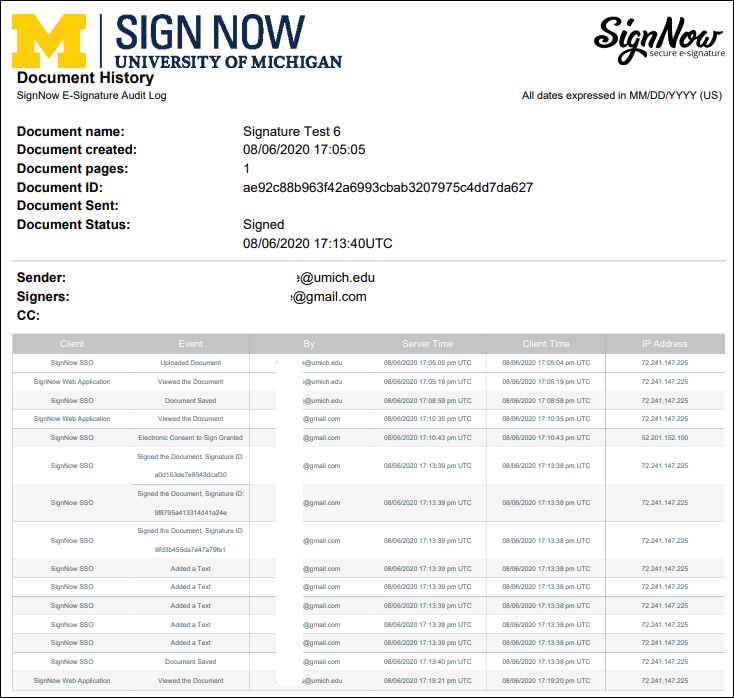 Note: The file will contain a copy of the signed document, if signature(s) have been received and a history page detailing the full audit trail of the document.