Students, faculty, and staff who graduate and/or leave U-M are no longer eligible for a LinkedIn Learning account through the university. In order to maintain your training history after your U-M account is no longer available to you, make sure you connect your LinkedIn Learning account with your LinkedIn account before you leave the university. This document explains what steps to take before you leave the university and lose access to your U-M LinkedIn Learning account.
All Faculty, Staff, and Students who graduate or leave the university will retain access to their university-affiliated LinkedIn Learning account for a period of 30 days.
It is important to understand the affiliations you have at the university to determine when access to certain U-M computing services will end and how to prepare accordingly.
To purchase a personal LinkedIn Learning account, please visit linkedin.com/learning.
For more information about LinkedIn Learning at U-M, see the ITS website.
Connect LinkedIn Learning account with LinkedIn account
Open any course.
Click the Q&A tab within the course, and then click Connect my LinkedIn Account.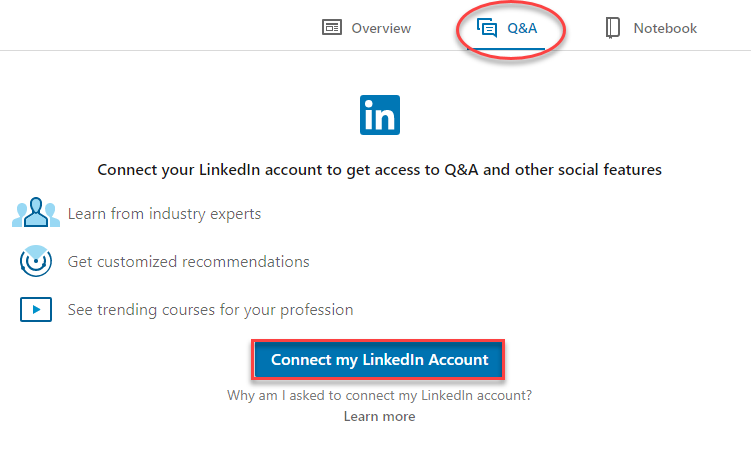 Enter the email address and password associated with your LinkedIn account when prompted. If you do not have an exiting LinkedIn account, click the link and follow the instructions to join LinkedIn.
Last Updated:
Wednesday, November 17, 2021