Overview
This document demonstrates how to log in to Adobe products at U-M. Refer to the Software Services - Adobe Software page for more information about Adobe licensing.
Step-by-Step Procedure
Visit Adobe.com and click Sign In or open the Creative Cloud App.
Enter your

U-M

email address (Michigan Medicine - use your [email protected]

[Level-1]

credentials) and click Continue.
​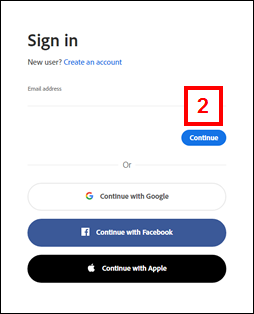 Select ​Company or School Account.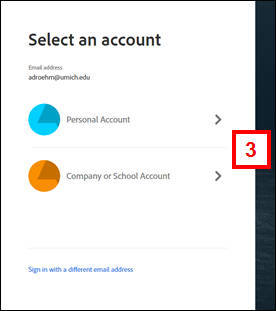 Note: If you don't see the correct software titles after signing in, you likely selected the wrong account (license) type. Sign out and log back in using the other account type. If you still don't see the correct software titles, contact ITS Software Services.
Last Updated:
Tuesday, January 21, 2020