Pre-ordering your poster print saves you time and money. When you pre-order your poster, experienced professionals will review your file, print your poster, and package it up so that all you have to do is pick it up at the Fishbowl (Angell Hall Campus Computing Site). Detailed instructions for pre-ordering are below.
1. Sign in to the MPrint account web portal with your uniqname and password.
Note: If you are trying to reach the page from off-campus, you will need to connect to the U-M VPN first
2. In the Choose a Product section, hover your mouse over the poster icon and click the green "Start Order" button. A new window will appear.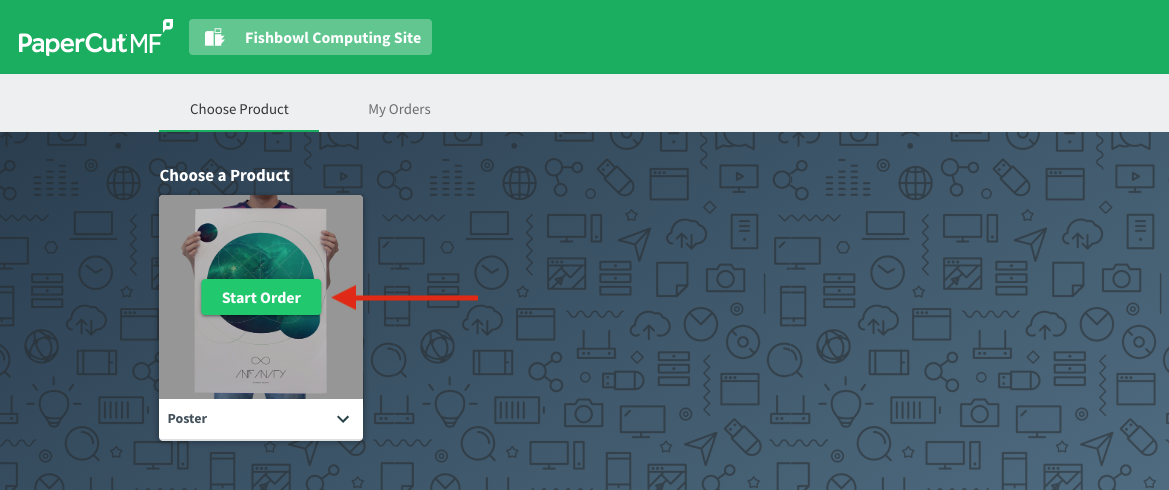 3. Click "Attach file." Select the file you want to upload. The only accepted file format is PDF. Review additional tips for poster formatting.
Please attach your file as a PDF file.
If you used the PowerPoint template from the LSA Poster Resources website, the document dimensions of 32 inches x 40 inches will remain consistent when you convert the PPTX to PDF format.
To convert a PowerPoint (PPTX) file to PDF, simply save the document as a PDF document. You will now have a PPTX and PDF file of the same document. Attach the PDF file.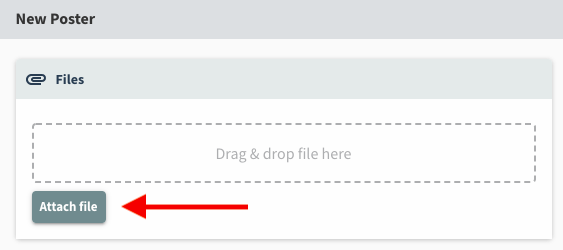 4. In the Details section, enter a title and the number of copies you would like to print.
5. Enter a size for the poster. Maximum width is 40 inches, but length can be much longer.
UROP poster dimensions are required to be 32 inches x 40 inches.
6. Choose an account to charge the order to.
If you have multiple printing funds associated with your account, you can choose which account to charge. If you see the lock icon with Personal Account, you only have one account.
If you wish to charge to a Shortcode, you must first add the Shortcode to your account using the MPrint Accounts page. If the Shortcode has a specific dollar amount allocated to it, allow 24 hours for processing.

7. Select a due date (allow a minimum of 24 hours before pick up).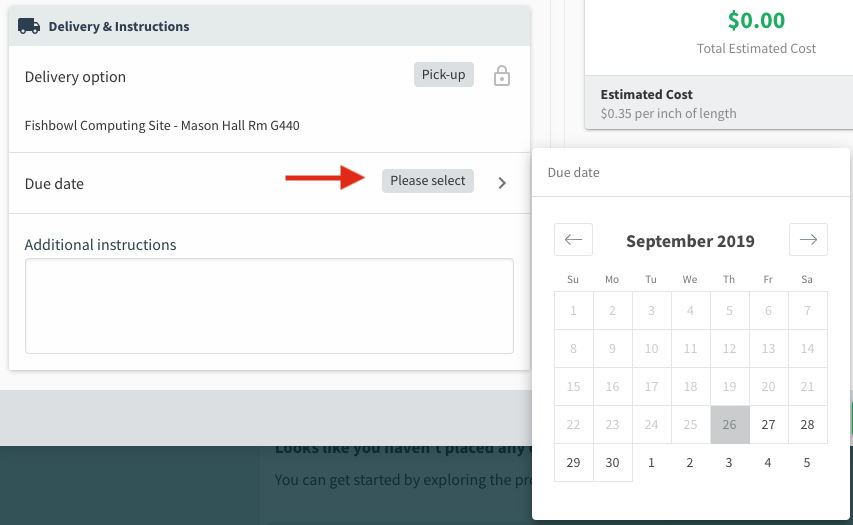 8. Add any additional comments or instructions.
9. Click Submit.
10. The Tech Consulting team will email you once your poster is ready for pick up at the Fishbowl (Angell Hall Computing Site).
Last Updated:
Thursday, September 26, 2019