Overview
Anyone with access to a study can run an Adverse Event (AE) Summary Report or Other Reportable Information and Occurrence (ORIO) Summary Report to see how many and what types of AEs/ORIOs have occurred.
Navigation
Role: PI/Study Team Member > Home Workspace > Study Workspace
Step-by-Step Process
Click the AE/ORIO tab.

Click either AE Summary Report or ORIO Summary Report.


Note

Links to all individual AEs/ORIOs associated with the study are also listed.
The Adverse Event Summary Report lists all UM Serious AEs and UM Non-Serious AEs that have been submitted (but not necessarily approved) and includes information such as the Submission ID and Status (State) of the submission.
The report also includes Total # of… tables that list only AEs that have been submitted and approved.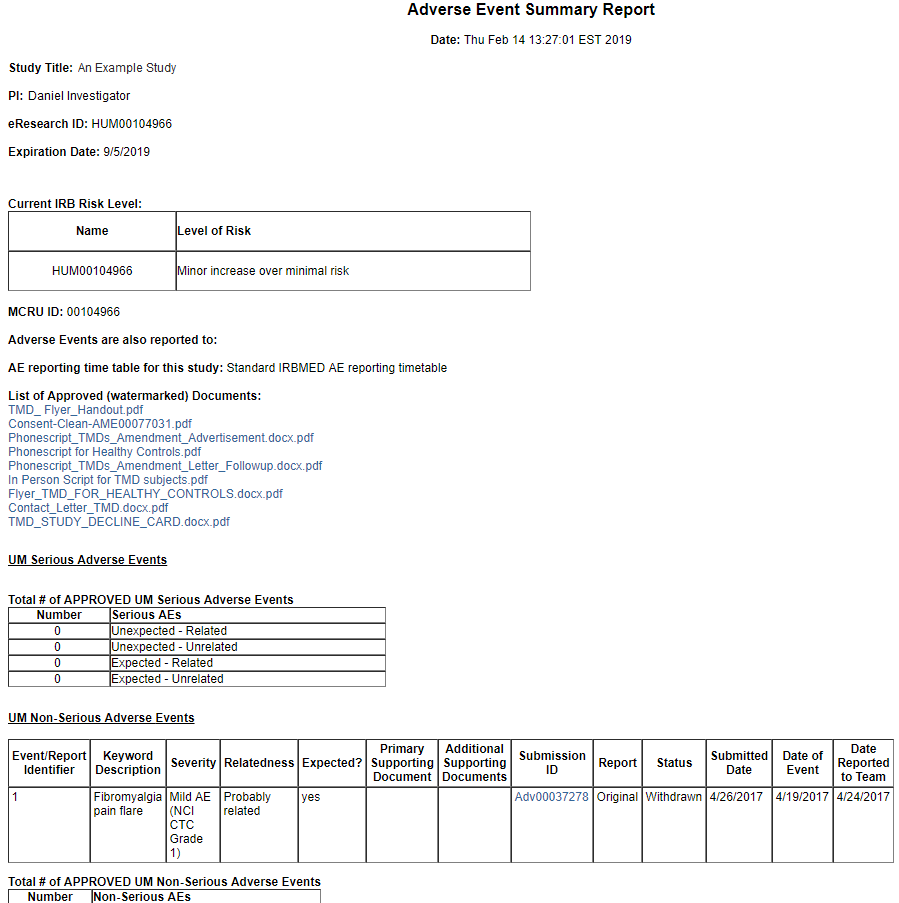 Last Updated:
Monday, September 23, 2019