DirectAccess is a VPN solution built into the Windows operating system. The VPN will connect any time it detects it's off the campus network.
Traffic accessing campus resources will be rerouted through the VPN tunnel, traffic to other destinations like Google or Facebook will not pass through the VPN. If you are having trouble reaching University websites or resources off site, there may be a problem with the VPN tunnel.
Perform the following steps in order to resolve the issue.
Note If you just powered on your laptop, wait a few minutes before proceeding with the steps below. It may take a few minutes for the tunnel to connect in certain circumstances.
Open the Windows Start menu and type DirectAccess, and then press Enter.
Click Campus Connection under DirectAccess, and then click Disconnect.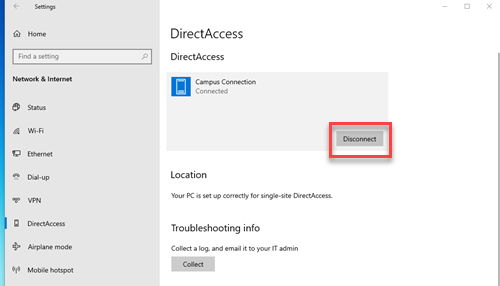 If after performing these steps you still can't connect, something may be wrong with the configuration of DirectAccess on your laptop. Please complete the following steps, and then contact the ITS Service Center.
Generate & Save the DirectAccess Logs:
Click the Block M in your taskbar.
Under Troubleshooting, select Generate Direct Access Logs.
Wait for the system to generate the access logs (should take 1-2 minutes), after which Windows Explorer will automatically open and display the files.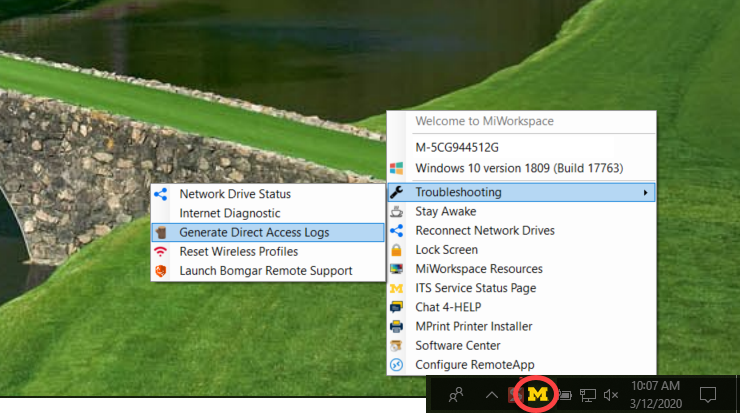 When you contact the ITS Service Center for assistance, they may ask you to share a copy of the da-logs.zip file with them in order to help diagnose the problem.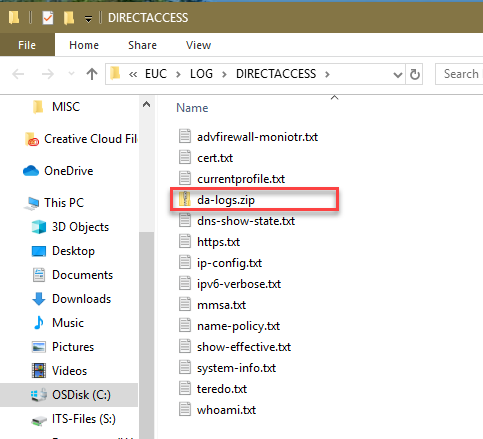 Last Updated:
Wednesday, March 11, 2020