Requirements
Instructions
Click the WiFi icon in the lower right corner of the desktop.
Select MWireless or eduroam.
Under EAP Method, select PEAP.
Under EAP Phase 2 authentication, select MSCHAPv2.
Under Server CA certificate, select Default.
Enter your U-M email address in the Identity field.
Enter your UMICH password in the Password field.
Click Connect.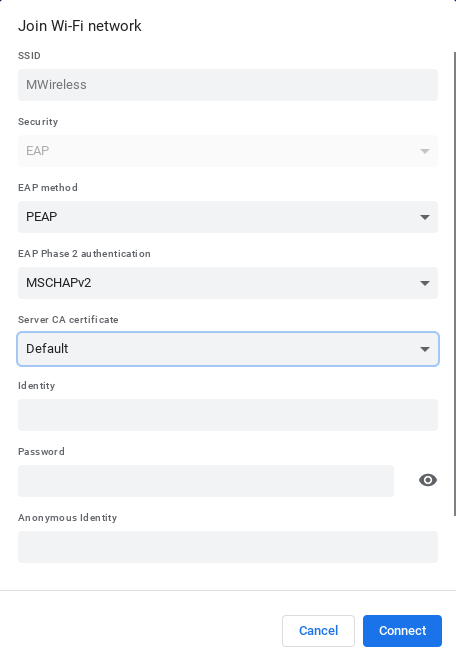 Last Updated:
Tuesday, January 14, 2020