Overview
The best way to access your U-M Dropbox data depends on various factors, such as preference, location, and how much data you have in your account. This document outlines the different ways to access your U-M Dropbox data and the best practices for doing so.
Access Your Data
There are three ways to access your data in U-M Dropbox:
Best Practices
ITS has compiled a brief list of best practices based on feedback from the university community to help individuals determine how best to access their data in U-M Dropbox. Please note that this list is by no means exhaustive, and not every recommendation is the right fit for every individual. ITS recommends that you experiment with each option and choose the method that works best for you and your work!
If you store a lot of data or have complicated folder structures in your U-M Dropbox account, ITS recommends installing the Dropbox desktop app and accessing your files/folders from File Explorer (Windows) or Finder (macOS). The Dropbox folder in File Explorer/Finder integrates with your existing operating system's folder structure, allows you to view your folder structure in a familiar way, and makes sharing files and folders easier. Refer to Dropbox: Access the Dropbox Folder in File Explorer/Finder for more information.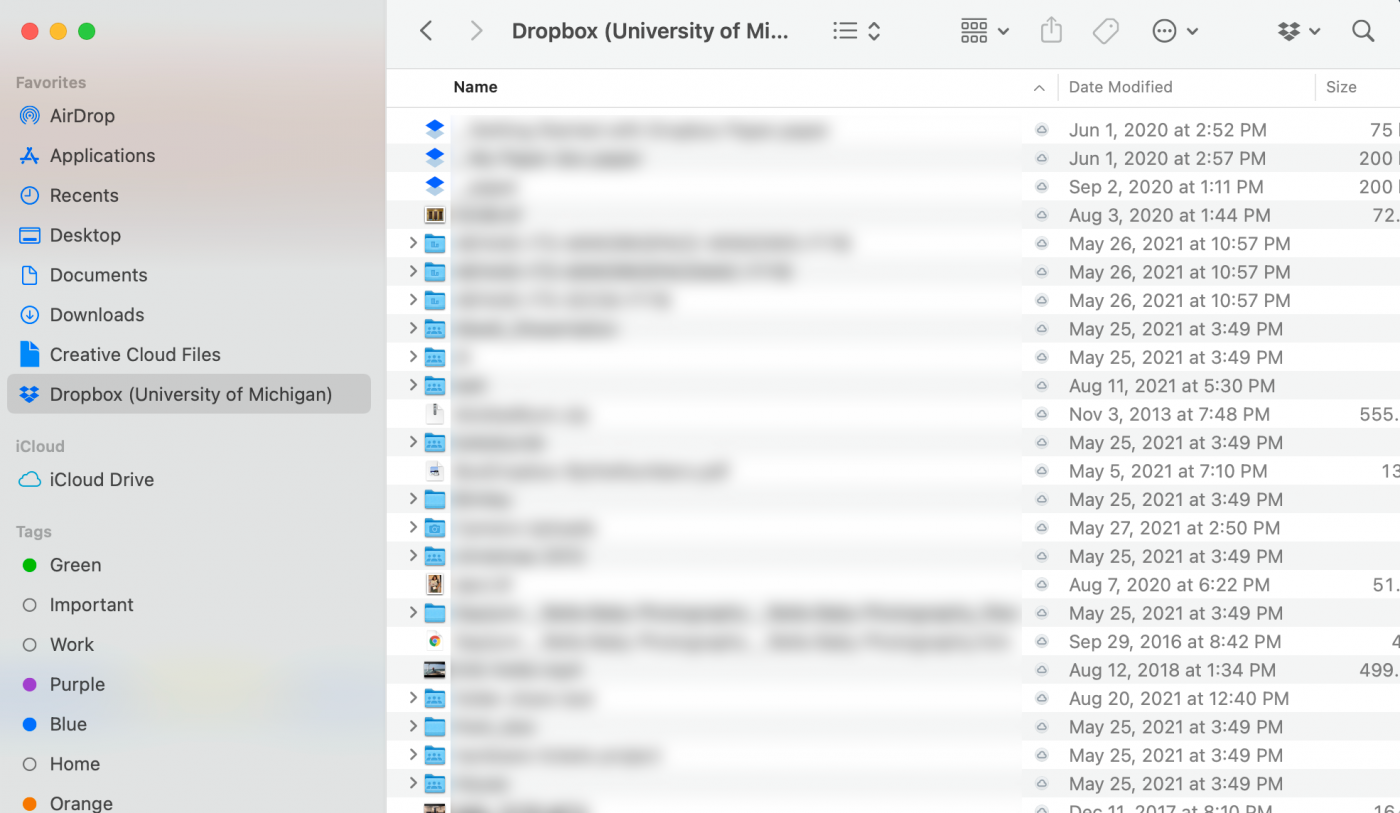 (Mac Finder view)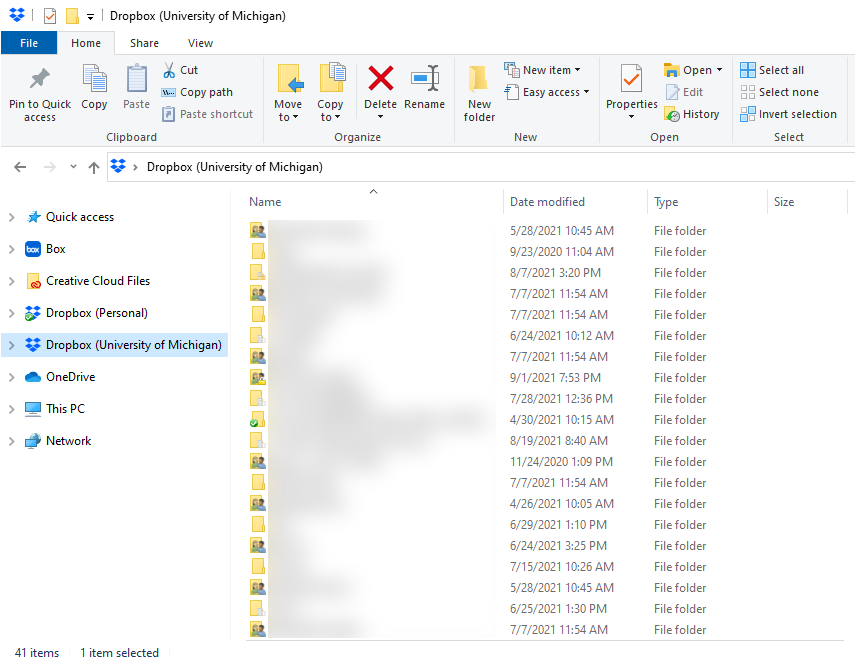 (Windows File Explorer view)
If you prefer to keep your work all in one place, you likely want to use the web interface at dropbox.umich.edu. However, accessing and finding data in the web interface can be tedious and overwhelming at times. ITS recommends accessing your files/folders from the All files view in the left sidebar. It is also recommended that you utilize Dropbox's search function and tagging feature to make finding what you're looking for easier.