Overview
Did you know?
You can review your scheduled assignments.
You can mark your project tasks complete.
You can update your remaining effort on a project task.
Review My Scheduled Assignments
By consistently reviewing your Assignments Graph, you can see when you are over-booked for a period of time This enables you and your manager to discuss your workload and current assignments.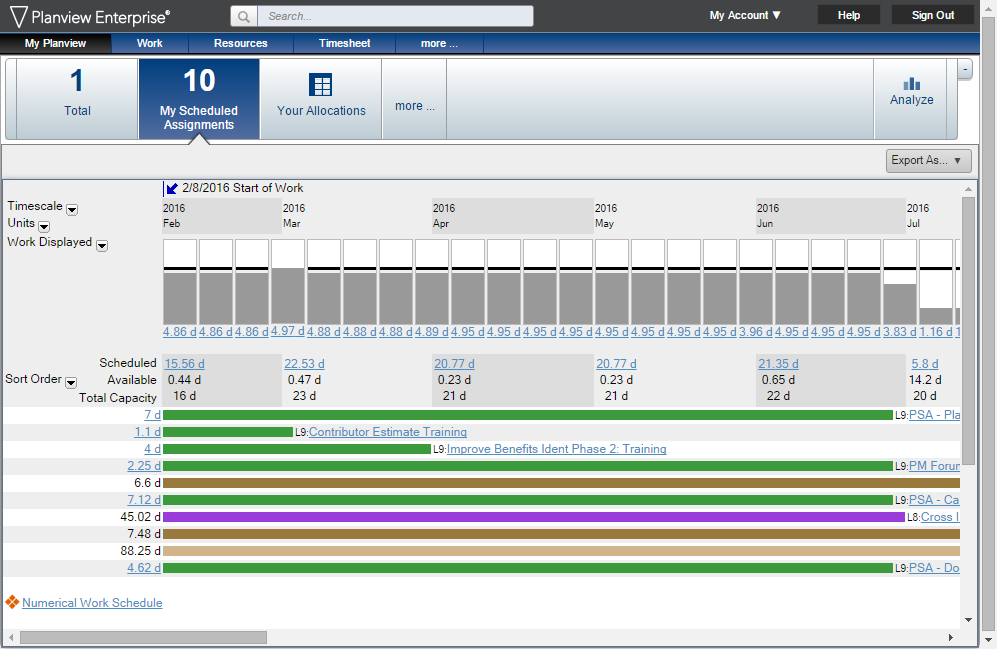 Mark Project Tasks Complete
If you finish work on a task, check the Mark as Complete box to inform your resource manager and project manager that this item is complete.
Tip If you finished the work on that item previously, add a small increment of time (example: 0.5) towards that task before closing. Planview requires there to be an increment of time worked on items the week they are closed.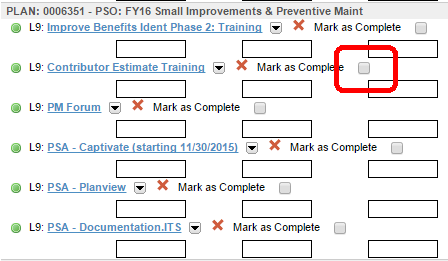 Update Remaining Effort
Updating your remaining effort on project tasks enables both your resource manager and project manager to measure actual time worked as opposed to estimated time. Update remaining effort when you know that you will need more time on a particular project task or when you know you will need less time. This replaces your remaining effort on the project plan once your timesheet is signed and approved.