Overview
The following steps describe how to set up the activities (allocations, authorizations, and standard activities) to automatically add to your Timesheets. Auto-Add entries apply to future Timesheets.
Navigation: Planview Login - Homeview Dashboard
Manage Auto-Adds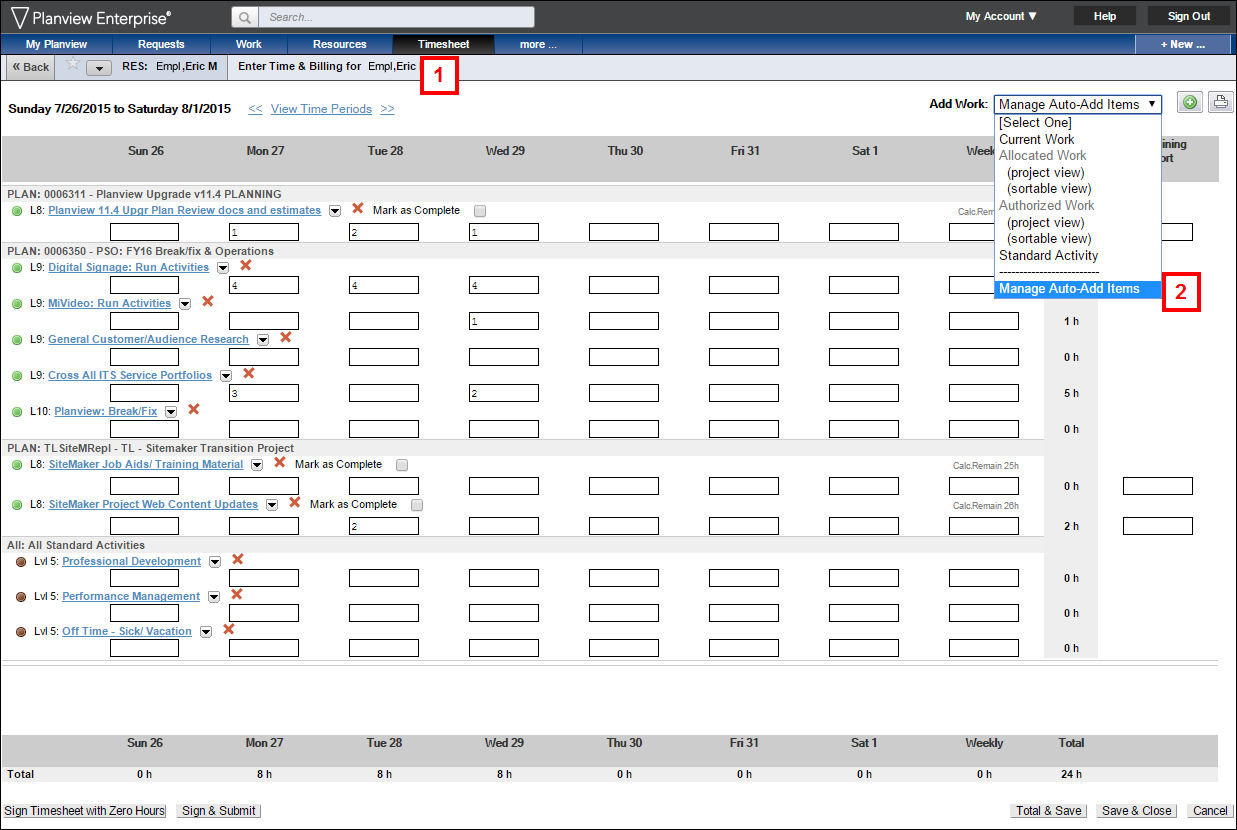 Select Manage Auto-Add Items from the Add Work drop-down list.
Click (project view) under Authorized Work.
Click Add to add authorizations.

Note: You may need to click more to access additional levels of tasks.

Click Back.
When finished adding auto-add items, click Done.