Overview
New projects are requested through Planview. Once a request is made, it is reviewed and either approved, deferred or rejected. If approved, the project goes on for further planning.
Navigation: Requests - New Request
Add a New Request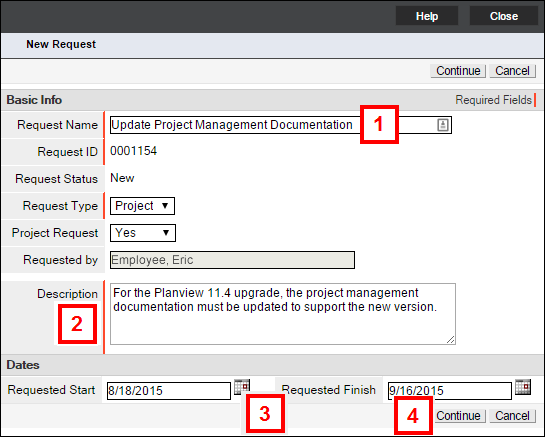 Enter a Description.
(Optional) Include a Requested Start Date or Finish Date if there is a business need.
Click Continue.
If this request came from someone outside of ITS, enter their name in the Requested For field.

Note: Additional information can be included in the Request Additional Information field.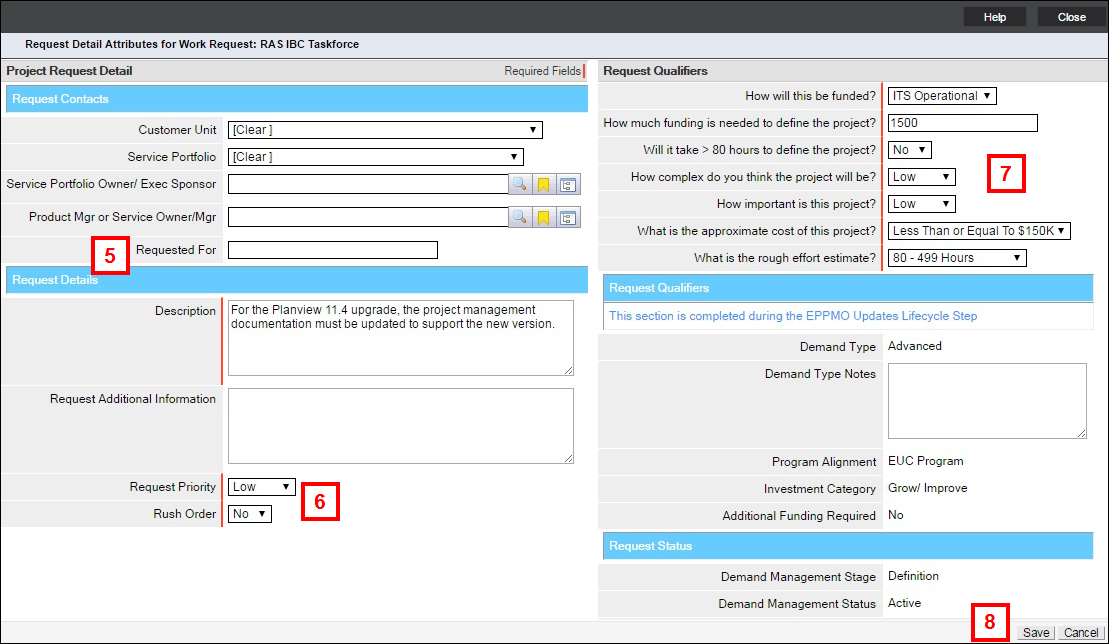 Select the Request Priority and Rush Order.

Note:

The Service Portfolio Owner receives an email notification for each rush order request.
The first time you add a request, you need to create a request portfolio (you are promted to click New Portfolio.)
You receive an email notification when the Capture Gate decision has been made.

Next to the red bar, Fill out the Request Qualifiers.

Note: Hover over the field titles to display their descriptions.

Click Save.