Kumo
Kumo provides a way for you to choose from among several locations in the cloud to store your files. These cloud storage locations are then available to you when you are using AppsAnywhere from either a managed MiWorkspace machine or a personally owned device.
Configure Your Storage Preferences
Setup of Kumo is easy; you simply authorize your cloud storage accounts (UM Box & Google Drive), and they'll show up as a network drive in any AppsAnywhere session. To start using the service, go to the Kumo Website and sign in with your uniqname and UMICH password. You can then authorize your account to access any or all of the available cloud storage services. You only need to authorize once. After authorizing, the next time you sign into AppsAnywhere you will see those cloud storage options appear as network drives under the "This PC" icon. There is also a "Configure Kumo" app available in AppsAnywhere. Launch the app to open a browser window to the Kumo configuration page.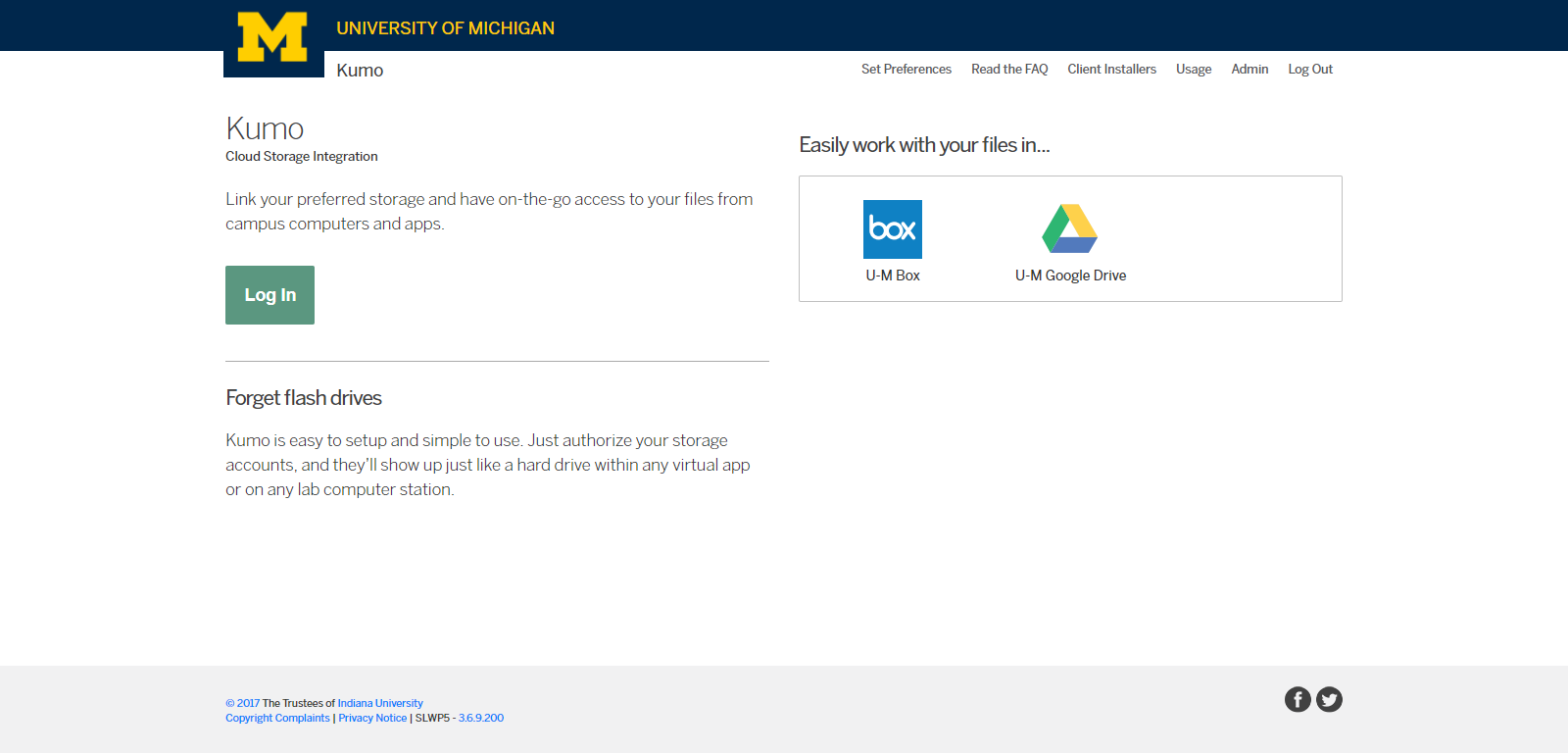 Please Note
Kumo is currently hosted on the University of Michigan Engineering site.
It may take up to 30 seconds for files uploaded or downloaded from another source to be reflected in the AppsAnywhere session you are using.
Individual file sized are limited to 500 MB.